This week: pair JavaScript with wine, jam to experimental music, and don your best fetish gear for a night with House of Yes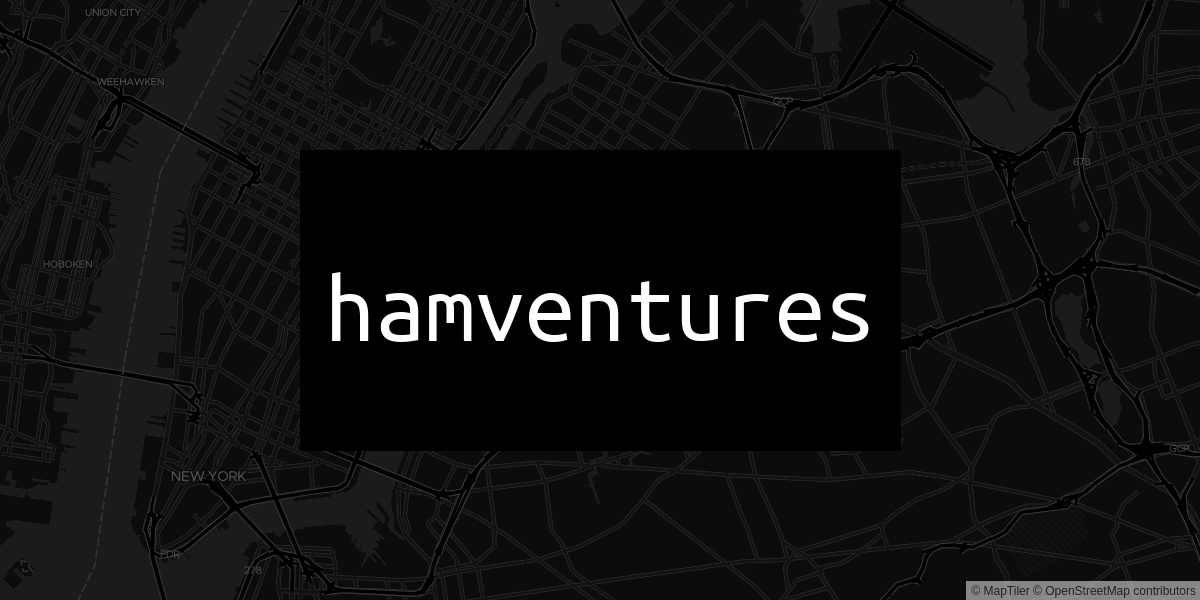 To get Hamventures right in your inbox, subscribe here. Prefer Facebook? Like the page.
Monday (2020.01.20)
nothingtoseehere
Tuesday (2020.01.21)
ART/FASHION: A lecture and panels on fashion illustration @ Society of Illustrators, free
COMEDY: A comedy show featuring "people that have never sexually harassed anyone" with a following talk on the Abortion Access Front, what they do and the status of their work. $10
DESIGN: Learn about Information Design and how it relates to museums with Giorgia Lupi @ Cooper Hewitt, $8
SCIENCE: Learn about the human body with structural biologist Kevin Gardner at The Bell House's Secret Science Club series. free
TECH: Intro to JavaScript with wine as part of New York Women in Tech's event series, free
Wednesday (2020.01.22)
SHOW: NPR's Ask Me Another taping @ the Bell House, $15
ART: Opening reception for Jan Tichy's Light Shop - artist talk at 5 followed by reception at 6, free
TECH/CIVILACTION: Learn about the census and make outreach materials to improve participation for families with children under 5 with BetaNYC, free
TECH: HackerNest's January tech social, free
Thursday (2020.01.23)
TECH: Lightning talks and talk practice with The New York Python Meetup group, free with refreshments provided
Friday (2020.01.24)
SHOW: Watch / experience / participate in Foreplay - House of Yes's experiential show on the subject. You must dress up to be admitted, so check out their costume rules. $60+
PARTY: After Foreplay, party in your best fetish gear at House of Yes's House of Love. Again, costumes are required so read and follow the costume rules. You must be on the email list to get tix, but can also email them a pic of your outfit to try and get one, glhf!
Saturday (2020.01.25)
MUSIC: New York Modular Society @ Muchmore's brings 6 artists and live visuals over 3 hours for $8
MUSIC: Freddy Todd @ The Knitting Factory $25
ART: Sam Trocki's This is not an art show which may or may not have music, fashion, and live painting, free
Sunday (2020.01.26)
MUSIC: 6 hours of jams with Soul Summit at Nowadays, $15
MUSIC: Experimental music on the last Sunday of the month @ Caffeine Underground, free with $5 suggested donation